Professor Christopher Howe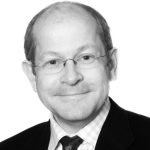 Christopher Howe studied Natural Sciences at Christ's College, Cambridge, before staying on to undertake a PhD on the characterisation of chloroplast DNA in wheat. He was elected to a Fellowship at Corpus Christi in 1983, and joined the staff of the Department of Biochemistry. He was appointed a Reader in 2000, and Professor in Plant and Microbial Biochemistry in 2005. He has been Director of Preclinical Medicine at Corpus Christi since 1987, and Warden of Leckhampton from 1999-2004. His main field of research, inspired by a lifelong interest in geology, is in the evolutionary origins and molecular biology of eukaryotic organelles, and chloroplasts in particular. He is the author of two books: Nucleic Acids Sequencing: a Practical Approach (1989) and Gene Cloning and Manipulation (1995).
---
Dr Brian Hazleman
Brian
Hazleman was appointed Consultant at Addenbrooke's Hospial in 1973 after postgraduate training at the London Hospital and in Oxford. He founded and directed the Rheumatology Research Unit from 1974, encompassing a programme of both clinical and basic research into joint disease. In 1990, he established the Cambridge Arthritis Research Endeavour (CARE) to support patient care and rheumatology research in the region. He has been President of the British Society of Rheumatology (1998-2000). He has been a Fellow of Corpus Christi since 1981. He has authored multiple medical textbooks, including Soft Tissue Rheumatology, voted Medical Textbook of the Year, 2004.
---
Professor David Ibbetson
David
Ibbetson obtained his BA and PhD in Law at Corpus Christi College, Cambridge. In 1980, he became a Fellow and Tutor in Law at Magdalen College, Oxford. He returned to Corpus Christi in 2000, following his appointment as Regius Professor of Civil Law at the Faculty of Law. In 2004, he succeeded Christopher Howe as Warden of Leckhampton, a position which he still holds. His main work is in English and European legal history, and in particular on the historical relationship between English Common Law and the legal systems and legal thought of the rest of Europe. He has published articles on a wide range of subjects, and is the author of The Roman Law Tradition (1994) and A Historical Introduction to the Law of Obligations (1999).
---
Dr Alexis Joannides
Alexi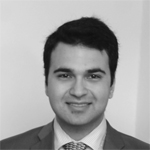 s Joannides came to read Medicine at Corpus in 2000. He graduated with a BA in Pathology before undertaking a PhD in neuroscience as part of the Cambridge MB/PhD programme. Between 2007 and 2008, he was Chairman of the Lewis Society's Founding Committee. His is now a fellow in Clinical Neuroscience / Clinical Lecturer in Neurosurgery. His research interests include clinical heterogeneity of acquired brain injury and molecular pathogenesis of diffuse axonal injury and he supervises 1st year development and 2nd year neuroanatomy.